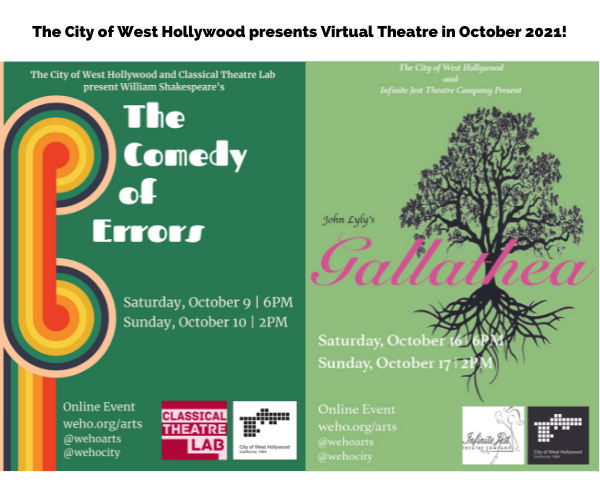 The City of West Hollywood and Infinite Jest Theatre Company present Virtual Theatre!

John Lyly's "Gallathea"
A free costumed online reading

Saturday, October 16 at 6PM
Sunday, October 17 at 2PM

First performed in 1588, John Lyly's "Gallathea" is a queer love story set inside the landscape of classical myth. In order to avoid being sacrificed to Neptune, Gallathea and Phillida are sent into the forest dressed as boys where they meet and fall in love. Meanwhile, three shipwrecked brothers set out to seek their fortunes, Cupid stirs up his usual trouble, nymphs fall for mortals, and Diana and Neptune prepare for the ultimate showdown, but maybe Venus will save the day in this playful pastoral. 


To View and More Information, please visit: www.weho.org/arts